Joyn's products are made to be your business solutions, so you can focus on your core business without having to worry about growing costs, lack of time, complex integration or customers not returning.
The only thing you need is a smartphone or a tablet. We'll take care of the rest! Joyn ecosystem for any business. Easy to build & easy to run.
Set up your own Joyn loyalty system & engage your customers
Joyn's digital loyalty system will make your life, and that of your customer, so much easier. Your client simply uses a card or mobile app to save points and redeem rewards.
With our system, you can easily do the set-up yourself and automate the process for a smooth follow-up. With our cash-register or payment integrations, the points will even be saved automatically.
The best part: our Business app is available for all tablets and mobile devices.
84%
of total visits are coming from your loyal customers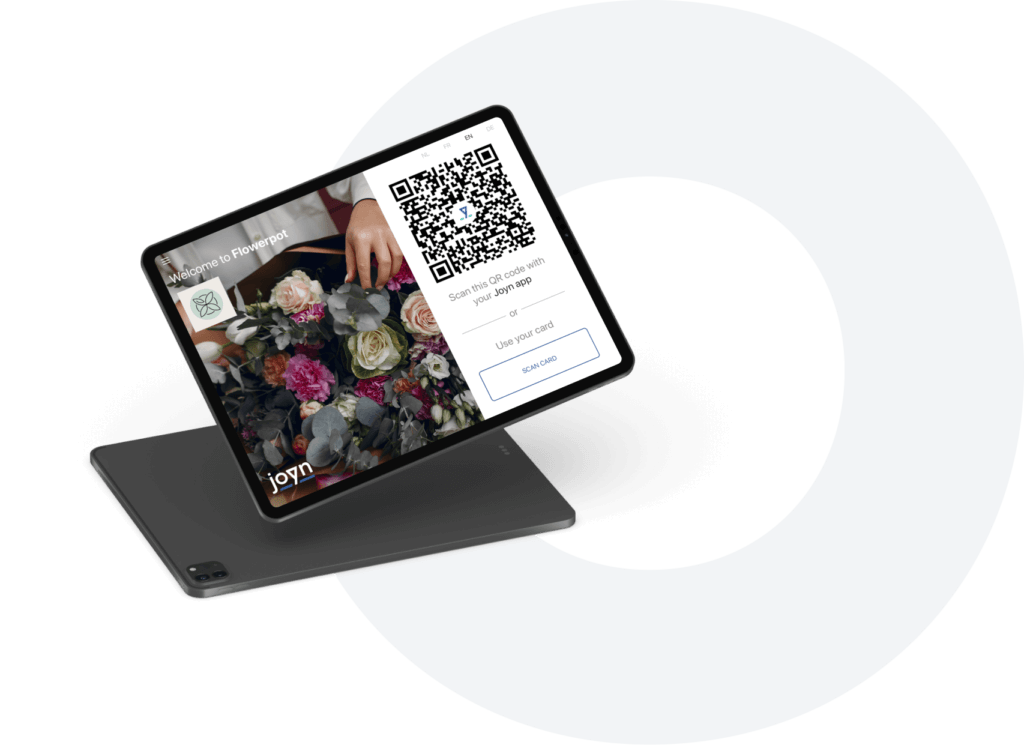 Build your customer base, get insights & maintain growth
+10x
more time spent in store by returning customers than new ones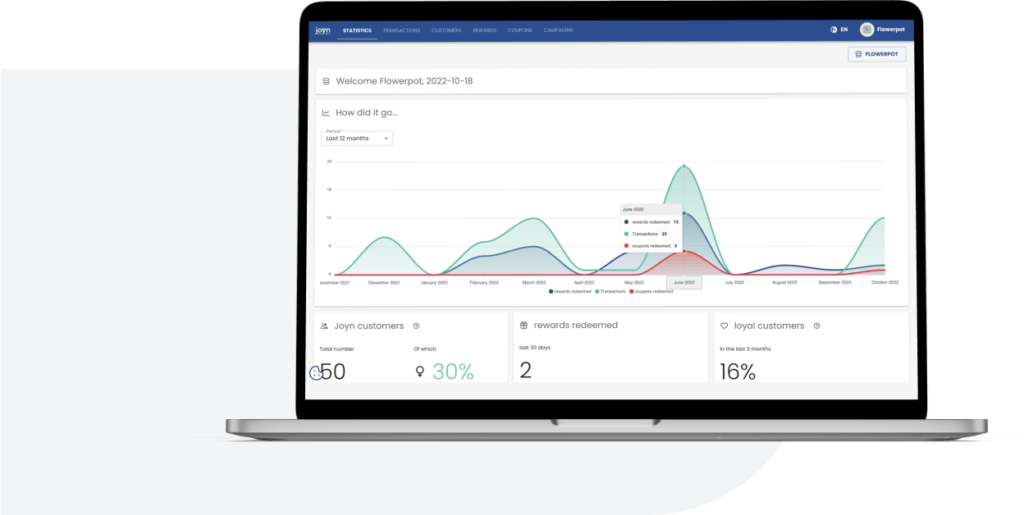 The Joyn Merchant Portal provides you with powerful statistics and actionable insights about all your customers, transactions and activities. All data is protected in accordance with the GDPR and highest security standard.
Easily manage your store and customer database, add payment methods or other integrations, segment customers and so much more to make your life easier.
A powerful tool, made easy for you!
Advertise, promote & stay connected with your customers
A great way to stay in touch with your clients, reach new potential customers and promote your store.
Set up automatic campaigns and let them work for you, share your announcements or rewards and send push-notifications whenever you want.
Get your shop in every pocket with the Joyn Customer app.
60-70%
probability of new sales or upselling from your loyal customers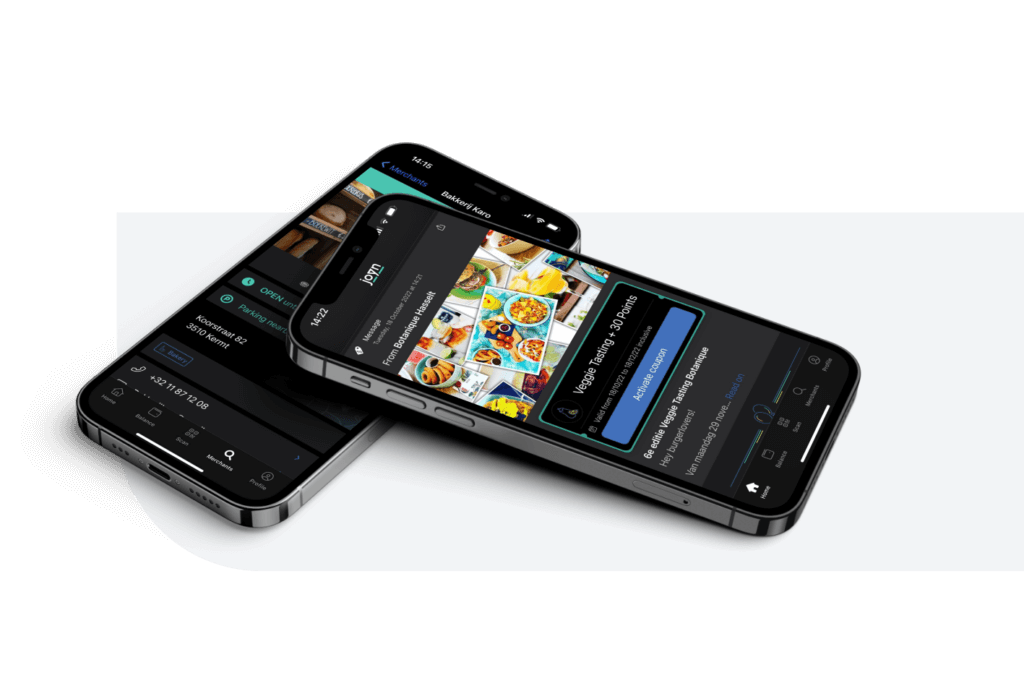 Let us help you with advice to make your business even more successful and your customers fully satisfied.
Ready to start or need more information?
Our experts are happy to answer your questions, help you understand all details and get you started with Joyn.