#1

loyalty & growth company for

local

in Belgium
Numbers make all the difference
enabling & making accessible
people, places, customers, merchants
At Joyn we believe that despite a rapidly changing world, local neighbourhoods can still thrive because of the local businesses that make them great. We are here to help these local heroes.
We want…
To make people "think" local first
Joyn was created by local entrepreneurs for local entrepreneurs.
It started back in 2015 when it became clear that local businesses were struggling to compete against the powerful marketing machines of online & big box retailers.
Joyn has developed an easy to use loyalty & marketing suite created to:
Since it was founded, it has been Joyn's mission to give more "power" to local businesses.
We created the Joyn platform for local merchants big and small, to be compatible with your existing tools. You can customize Joyn to your needs and get started immediately.
Get connected to our fanbase of 2 million local shoppers and start growing your local business in a heartbeat.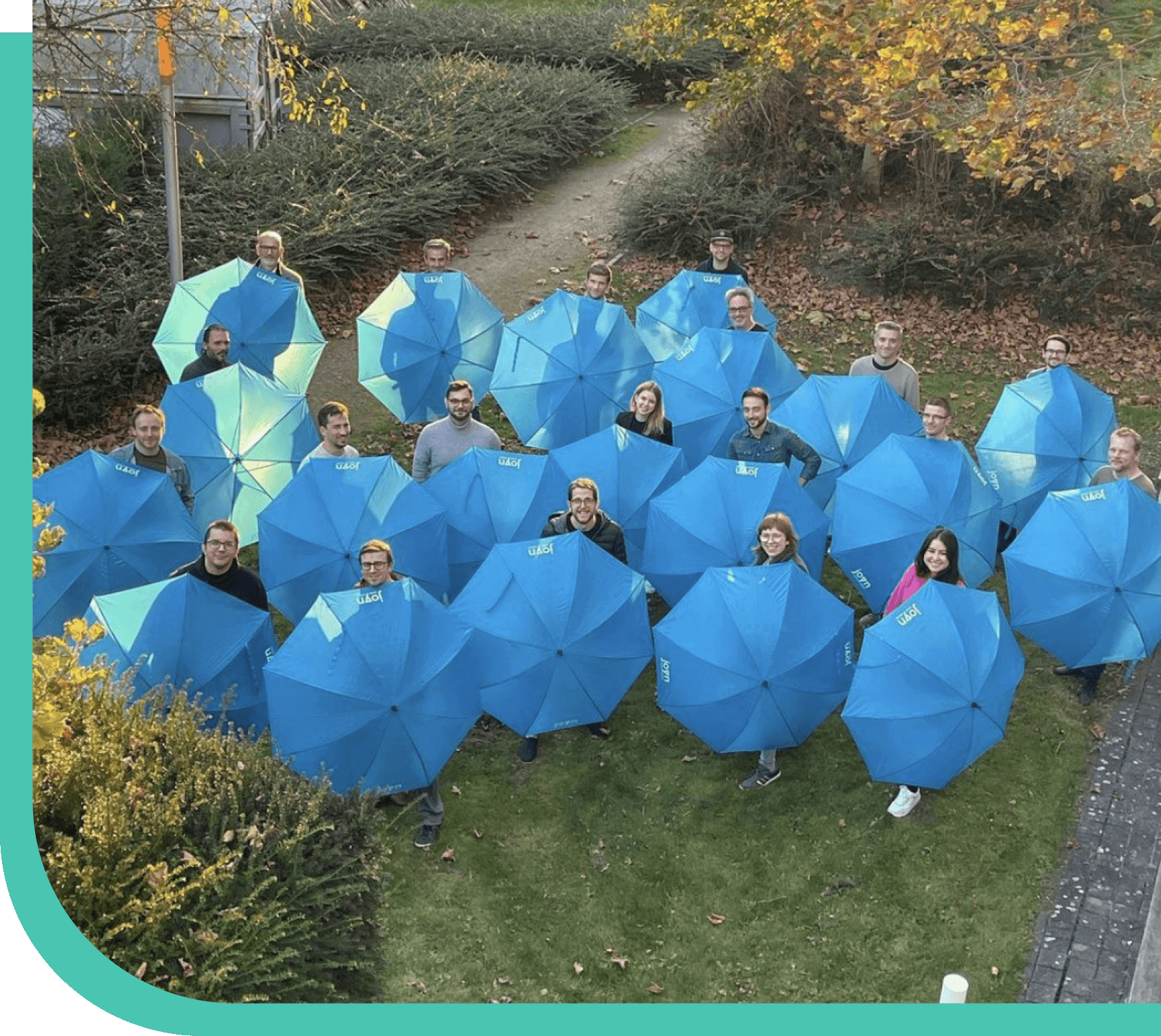 Belgium
Ilgatlaan 9 box 3, 3500 Hasselt

Germany
Düsseldorf, Three George, Kaiserswerther Straße 215, 40474
France
Paris, Rue de Provence 94, 75009
Interested in Joyn? Would you like to talk or join our team?
We would love to hear from you! Feel free to check out our job openings or just contact us for a talk.
It's all about people. Thanks to our team, we are happy to work together and have fun afterwards. In love with local!
Claudio Majzels
CPO & CMO
Benjamin Claes
Customer Success Agent
Jasmine Simoni
Operations Officer
Liselotte Camps
Operations Officer
Tarek Abdallah
Customer Success Agent
Bart Demaerschalk
Finance Manager
Gert Bongaerts
Accountant
Gunter Kempeneers
Marketing Project Manager

Hogne Ulla
Senior Growth Engineer
Luk Balcer
Marketing Lead
Claire Pollock
Creative Designer
Christophe Samyn
Scrum Master
Gabriella Bonalume
QA Analyst
Julia Alekseeva
UX & UI Lead
Kateryna Meshkova
UI Designer
Pedro Gimenez
Product Lead
Alexander Adams
Loyalty Expert
Bernard de Burlin
Partnership & Country Manager France
Gilles Kerckhove
Sales Manager
Moreno Nanni
Loyalty Expert
Nick Goetstouwers
Partnership & Key Account Manager
Kris Weytjens
Frontend Developer iOS
Piet Vandeput
Frontend Developer
Stefaan Kenis
Data Engineer
Wim Bervoets
Frontend Developer Android
Wim Wintmolders
Backend Developer