Order your favorite local retailer's products online! Pay in advance or on collection. Choose from more than 600 stores in Belgium and far beyond.

The charm of an independent neighborhood store the power of a contemporary supermarket.

The only legally recognized professional organization for traditional butchers, bacon butchers and caterers in our country. The Landsbond helps its members to turn every traditional butcher's shop into a success story.​

Together with Joyn UNIZO supports local traders. UNIZO helps you start or expand your business.

Bakkers Vlaanderen is the Flemish bakery federation with a heart for the wonderful baker's profession. Our association consists of all passionate bakers. That is why we do everything we can every day to increase the quality of life in our profession.

KBC supports the local economy, so that the local communities can develop further.

ING advises and works with you to find the most suitable solutions for you and your local business.
A complete range of financial services for individuals, the self-employed, the liberal professions and small and medium-sized enterprises.

SDP is a Belgian IT company fully invests in its own research and development in various sectors: retail, wholesale, notarial practice, public sector.

It is the POS system for the catering industry. It ensures that, regardless of the crowds, you always have everything under control.

BC-Matic POS systems for all types of catering businesses.

With Payconiq your customers can pay quickly and securely via their smartphone in your store. Smooth and safe, also for you as a trader.

Monizze develops and supplies electronic solutions that improve the well-being of employees and business performance.

More than 1.5 million consumers use the Edenred card to pamper themselves without feeling like they are spending money.

WooCommerce is the most popular open source eCommerce solution in the world.

Everything for your webshop. Unipage delivers all the applications expected from a retailer ordering website on a single, easy-to-use web page.

Sayl Retail helps you put products in the spotlight on social media, and automatically creates an online shop.

This integration ensures that Joyn customers receive their points directly into their account after completing their online order via One2Three.

A software of creating compelling online shopping experiences for your users. One of the largest e-commerce platforms in the world!
Efficient stock management, SEO optimization and the most beautiful designs. Start selling easily online through a professional webshop, Facebοok, Instagram or Google.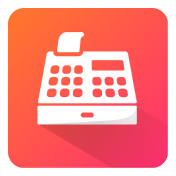 Innovative cash register systems as a solution for the hospitality, retail and event sector. They offer an easy purchase process through interactive terminals, app cash registers and QR codes, for both the customer and the merchant.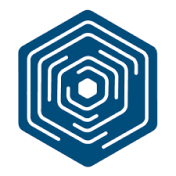 A young and dynamic company, specialising in POS systems for the hospitality sector, food stores and retail. With a unique and personal approach, Touch Systems guide every customer from purchase to installation.
We are constantly working on new integrations & improvements.
Don't find yet the one you need? Contact us
EasyShop
POS

Working hard to launch it soon.
ITReflex
POS

Working hard to launch it soon.
Kaso
POS

Working hard to launch it soon.
Shopify
Webshop

Working hard to launch it soon.
PrestaShop
Webshop

Working hard to launch it soon.
Want to collaborate with Joyn and become a partner?
Check all our options for the partnership.
We will be happy to talk!