European market leader in customer loyalty
The loyalty solution for every retailer, small or large
Recurring revenue and regular customers have always been a package deal. Regular customers generate the most revenue. Also, it simply costs less to keep your customers than to keep attracting new ones.
However, due to international digitisation, it has become more difficult to retain your customers and to make a regular customer out of every customer. a
With its practical digital customer loyalty card, a user-friendly loyalty platform and additional relationship-enhancing services Joyn is the loyalty solution for every retailer,large or small.
Joyn is the definite European market leader in the field of customer loyalty. Every day, more than 7,500 merchants use the Joyn platform to strengthen their relationships with their customers. Together, these merchants serve over 2 million Joyn users and realize 100,000 Joyn transactions daily.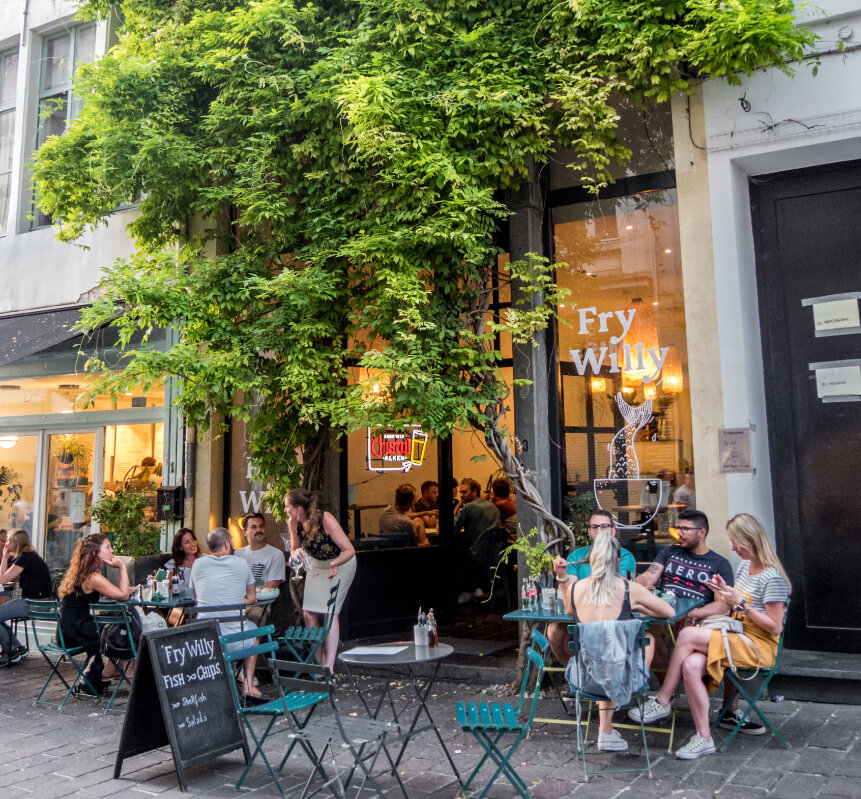 Vibrant partner of cities and towns
Who would not like to live in a friendly, vibrant neighborhood? Where the baker and the butcher know your name? Where your drink is ready when you step into the café, and where children play carefree on the playground while their parents sip coffee on the terrace and enjoy the bright autumn sun?
Look at it any way you want. Our merchants are the beating heart of the community, city or neighborhood. Because everyone benefits from a vibrant neighborhood, Joyn cooperates with many cities and municipalities.
Belgium
HQ Brussels
Avenue Fonsny 46 box 59
1060 Brussels
Branch Hasselt
Ilgatlaan 9 box 3
3500 Hasselt
Germany
Düsseldorf
Three George
Kaiserswerther Straße 215
40474 Düsseldorf
France
Paris
Rue de Provence 94

75009 Paris